What Does the Jaguar Warranty Cover?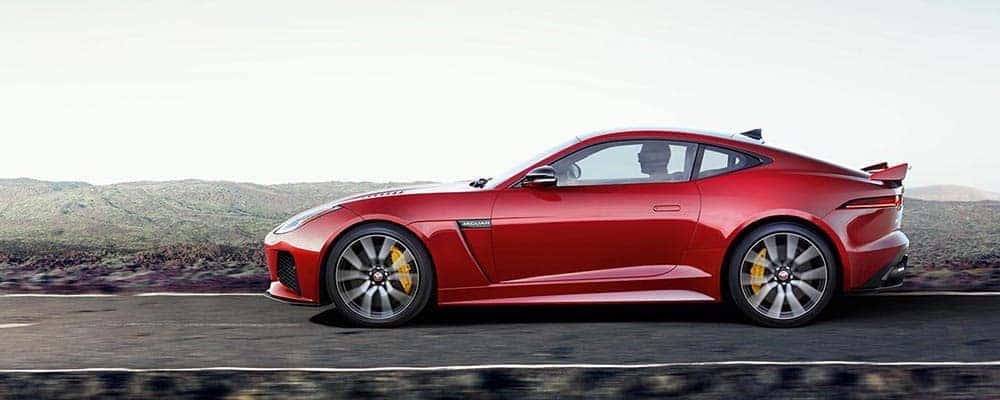 If you've been considering a new luxury vehicle, you'll be glad to learn the Jaguar EliteCare Warranty offers Best-in-Class protections. New Jaguar vehicles from 2019, 2018, 2017, and 2016 can all be purchased with excellent Jaguar warranty coverage that will keep you protected on your daily drives around Dallas-Fort Worth, and that means you'll never have to settle for a lesser model! Find out what features set our warranty apart, and then visit our finance center to start your next adventure.
What are the Jaguar EliteCare Benefits?
The primary guarantees offered by the Jaguar EliteCare program last for five years or 60,000 miles, whichever arrives first. They're similar to the protections offered by other vehicle manufacturers, with the notable exception that the Jaguar roadside assistance program lasts longer than that of any other luxury manufacturer:
New Vehicle Limited Warranty and Powertrain Warranty
Complimentary scheduled maintenance for the full duration of the warranty
Repairs and replacements carried out with genuine Jaguar parts
Complimentary roadside assistance, 24 hours a day, 7 days a week, 365 days a year
The Jaguar warranty also provides protections that fall outside the 5-year/60,000-mile term mentioned above:
6 year/unlimited mile corrosion warranty
5 year/unlimited mile telematics coverage
Jaguar I-PACE battery coverage for 8 years/100,000 miles
Jaguar InControl® Remote & Protect™
What does the Jaguar Extended Warranty Cover?
If you'd like to make the already-exceptional Jaguar warranty coverage even more comprehensive, consider the Jaguar Extended Warranty. This option improves the protections of Jaguar EliteCare to cover against failing mechanical and electrical components that aren't included within the baseline program: the catalytic converter, the powertrain control unit, the air conditioning system, your infotainment features, your Turbocharger/Supercharger, and more.
Experience the Jaguar Difference at Autobahn Jaguar Fort Worth
The Jaguar EliteCare Warranty program provides the protections that you and your high-end vehicle deserve, and when you visit the Autobahn Jaguar Fort Worth service center, you'll receive treatment that's no less luxurious. Our Jaguar-trained technicians are exceptionally well-equipped to care for your vehicle, and our dedicated customer service team can answer any questions that cross your mind. From big maintenance tasks to tire rotations, we'll handle all the Jaguar service you need. Contact us today to learn more or schedule service, and rely on Autobahn Jaguar Fort Worth for essential automotive tips like how to jump-start a car!
More From Autobahn Jaguar Fort Worth
Jaguar vehicles have always stood out among the pack. With upscale amenities, powerful performance options, and sharp design elements, the 2019 Jaguar XJ is an excellent option. If you're in the market for a new luxury sedan Fort Worth, you'll find the 2019 XJ to fit the bill. At Jaguar Fort Worth, we have a…

New vehicles are the most commonly leased cars by dealerships, but there are a few dealers that will offer used cars for lease. Most of the time, these vehicles are part of the dealer's certified pre-owned program. Certain brands specifically do not offer used leases: Ford, Buick, Chevrolet, Cadillac, and GMC. Find out whether leasing a used model…

Tire rotation is a vital part of vehicle health you don't want to skip, no matter if you rotate your tires at home, or have the our DFW-area service department handle it. Make sure to keep up with regular tire rotations to keep your new or used Jaguar safe on the streets of Fort Worth….