Can You Lease a Used Car?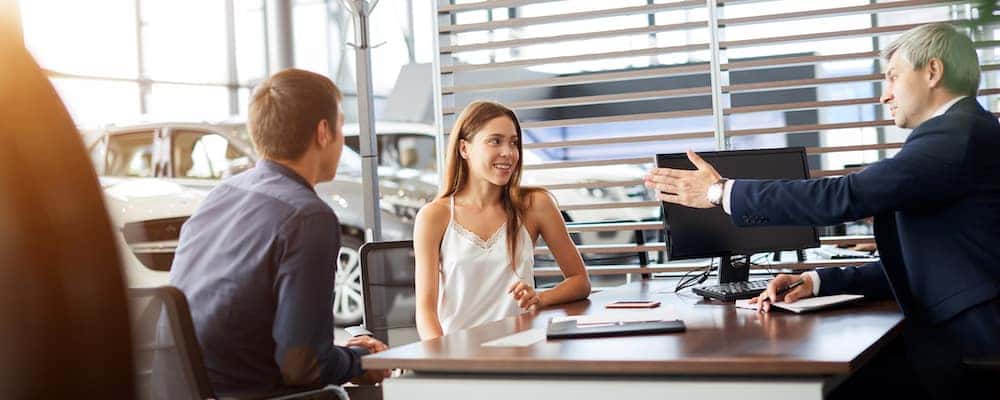 New vehicles are the most commonly leased cars by dealerships, but there are a few dealers that will offer used cars for lease. Most of the time, these vehicles are part of the dealer's certified pre-owned program. Certain brands specifically do not offer used leases: Ford, Buick, Chevrolet, Cadillac, and GMC. Find out whether leasing a used model is an option for you in the Dallas Fort Worth area at Autobahn Jaguar Fort Worth.
Used Car Leasing FAQs and Tips
A used car lease might be right for you in Fort Worth if you enjoy the low monthly payments and short-term nature of a lease and the lower starting price of a used vehicle:
Which Used Cars Can Be Leased? – Most used car leases are only offered on select certified pre-owned vehicles. Keep in mind that dealerships may not always advertise used car leases on their website, so it's always a good idea to call and find out.
Used vs. New Car Lease – A used car lease will usually cost less than new car monthly lease payments, because of the lower starting price of a used car. You may still be able to enjoy great service coverage, but there will still be mileage limits in the lease term like a new car lease.
Can I Buy a Used Car After I Lease? – You can usually buy your used model after your lease is up, which will be cheaper than if you leased a new vehicle and purchased it at lease end.
Insurance for a Leased Used Car – Since the value of your vehicle is probably lower than if you purchased the same one new, chances are that your insurance rate will be lower because there is less to insure.
Maintenance Costs – A slightly older vehicle may have slightly higher maintenance costs, but certified pre-owned models often come with an extended warranty for additional coverage.
Rely on Autobahn Jaguar Fort Worth for Your Automotive Needs
Learn more about leasing vs. financing to find out which option is best for your DFW drives when you are looking at Jaguar F-PACE, Jaguar XE, and Jaguar XF lease options. If you have additional questions about leasing options at Autobahn Jaguar Fort Worth, call us at (844) 711-0034 or visit our Finance Center.
Learn More at Autobahn Jaguar Fort Worth
British Racing Green on a Jaguar? This is a 2022 Jaguar XF P300 R-Dynamic SE in British Racing Green… a color that is synonymous to Jaguar. The P300 R-Dynamic SE  is equipped with the 2.0L turbo engine making 296HP and 295 lb-ft of torque,  the 8-speed automatic transmission with satin gearshift paddles, and all-wheel-drive… giving it…

Welcome To The Refreshed Autobahn Jaguar Forth Worth Journal! The Autobahn Jaguar FW Journal will tell you everything you need to know about your Jaguar as well as: Upcoming Jaguar models Sales specials for vehicles, service, and parts Tips and tricks on how to better use your Jaguar All this and more are coming so…

Starting at $61,600 MSRP, the exciting 2021 Jaguar F-TYPE offers drivers premium leather sport-style front seats in both the convertible and coupe body styles, best-in-class technology, and a carefully-crafted interior that has many people excited to check out. Take a look around the new Jaguar F-TYPE interior right at home or visit our Parker County-area dealership….