Learn About the Jaguar Logo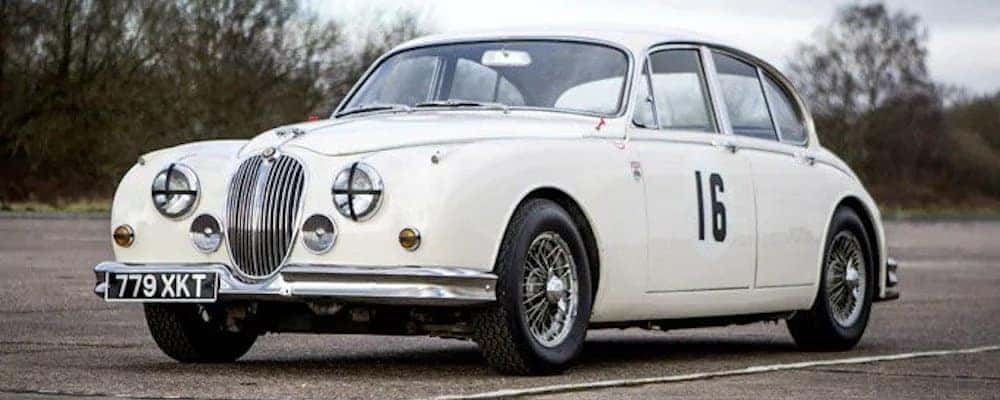 Jaguar vehicles are defined by their dynamic and sophisticated styling. Along with that, the Jaguar logo is iconic for the same reasons. Around the DFW area, seeing that leaping cat logo instantly connects to the sleek, luxury performance cars that have made Jaguar one of the most notable automakers in the world. Take some time to learn more about the history of the Jaguar logo at Autobahn Jaguar Fort Worth.
History of an Icon
In 1922 the Swallow Sidecar Company was founded in Great Britain. In 1935, the name "Jaguar" was added.
Older Jaguar models featured logos that were variations on a leaping jaguar and a badge featuring a ferociously roaring jaguar face on a red and silver background.
The current leaping jaguar logo was introduced on hood ornaments in 1945.
Designed with the core values of the automaker in mind, the Jaguar logo was meant to symbolize "grace, elegance, performance, power, and the ambition to leap forward."
Recent safety regulations prohibit the use of bulging hood ornaments on vehicles, so Jaguar moved the leaping cat logo from the hood to the rear of the car. The roaring cat face is now found on the grille of Jaguar vehicles.
Updated in 2012, the current leaping jaguar logo is a three-dimensional silver, metallic grey, and black figure on a white or black background.
Discover the Elegant Power of a Jaguar Today
Feel the connection between this dynamic, powerful symbol and the vehicles it represents by visiting our Jaguar dealership in Fort Worth today. Aside our inventory of new Jaguar models, you'll also find a large selection of used and certified pre-owned Jaguar vehicles. Discover more about the Jaguar symbol, the Jaguar Land Rover company, and our dedication to providing the best customer service by visiting or contacting us today!