How Much Does a Transmission Cost?

How much is a transmission? Transmission costs will vary depending on the vehicle, but the price of a transmission change ranges between $1,800 and $3,400 for brand new parts, not including the $79-$189 for labor costs. There may also be taxes and fees that will raise the total price as well. Learn more from the Autobahn Jaguar Fort Worth service center to get ready when the time comes for a replacement.
What Does the Transmission Do?
The transmission controls the amount of power sent to the wheels, and when you accelerate, decelerate, and shift gears, the engine and transmission disconnect and reconnect to adjust to a new drive position. Automatic transmissions adjusts the torque distribution automatically to provide smoother acceleration.
How To Check Your Transmission Fluid
The intervals for replacing transmission fluid can vary widely, from every 30,000 miles and others aren't until every 100,000 miles, so check your owner's manual for more information. Fluid replacement may even be covered under your vehicle's warranty as long as you've kept up with the regular maintenance schedule.
In between service intervals, you can catch potential issues checking your vehicle's transmission fluid monthly. You can do this if you simply:
Turn the car on to warm up the engine.
Find the transmission fluid dipstick. Use your owner's manual if you're having trouble finding it.
Remove the dipstick and put some of the fluid on your finger. Move it around between your forefinger and thumb. This liquid should be mostly clear with a pink hue.
Make sure the fluid doesn't give off a burnt smell or look dirty. If this is the case, bring your model in for a replacement.
Wipe off the dipstick with a rag and put it back in place.
Pull it out again to check the levels. Add more if it's under the "Full" marking.
Using a funnel, add more fluid until it reaches the "Full" marking.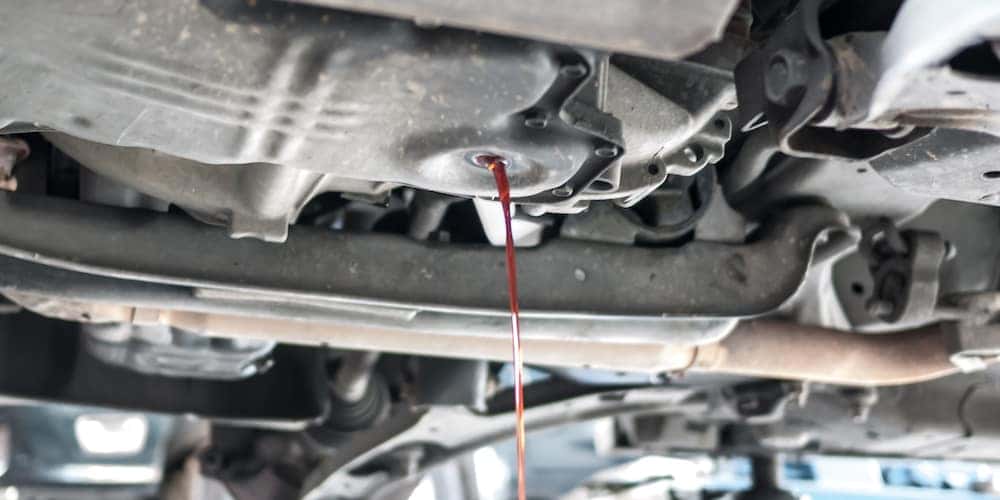 Rely on Autobahn Jaguar Fort Worth For Your Service Needs
You can also have fluid levels checked at the Autobahn Jaguar Fort Worth service center in the DFW area. Our trained technicians also answer your questions about rotating tires or helping you jump start the car. Contact us today to get a quote of transmission cost or schedule a service appointment!
---
Explore Our Models
Starting at $61,600 MSRP, the exciting 2021 Jaguar F-TYPE offers drivers premium leather sport-style front seats in both the convertible and coupe body styles, best-in-class technology, and a carefully-crafted interior that has many people excited to check out. Take a look around the new Jaguar F-TYPE interior right at home or visit our Parker County-area dealership….

The 2020 Jaguar F-PACE can comfortably seat up to five adult passengers. With two well-appointed and spacious for your passengers to spread out in, you will enjoy the time you and your family spend together inside of this luxury SUV! Learn what you can expect on your daily commute to the Tarrant County area in this…

The 2020 Jaguar XF is available in seven trim levels – both sedan and wagon-style configurations. Explore the Jaguar XF price and standard features overview below, then contact Autobahn Jaguar Fort Worth to see how you can get behind the wheel for a test drive. Learn More Contact Us View Inventory 2020 XF Premium Sedan – $51,100 MSRP…