When it comes to used vehicles, "information overload" is the first term that comes to mind for a lot of Dallas-Fort Worth shoppers. Even selecting new vehicles for sale in a particular model year can be daunting – so it's intimidating to learn not just the idiosyncrasies of several makes, models, and years, but each car's performance history as you shop for a good deal on a used vehicle that meets your unique needs. For shoppers in the Fort Worth area, Jaguar Fort Worth has compiled a checklist for used cars, covering the most important checkpoints that you should be looking for before you sign on the dotted line.
Know Your Used Car Needs
It might seem like an obvious suggestion, but perhaps the most important step you take in buying a used car is realizing exactly what you need, and the make, model, and year that meets those criteria. Consider:
How far and often will you drive this vehicle? Do you require a lower-mileage used car in order to ensure its lifespan will last long enough? What about its fuel efficiency? If your commutes are long, a vehicle with lower mpg will end up costing quite a bit.
Do the car's interior features sync with your technology? Do you require a vehicle that integrates with your Apple or Android device? How do you listen to music, or charge your devices on the go?
How often and what will this vehicle carry besides you? Is towing capacity a concern? What about storage and cargo space? Do you need seating for 5? Or 9? How much space and comfort do you need to remain undistracted on the road?
Spend a fair amount of time thinking hard about what you want, what you need, and what vehicles provide those important conveniences and necessities. Then do your research, and compare prices for different mileages, model years, and trim packages.
---
What's the Real Cost?
Once you've narrowed your selection down to a handful of purchase options, find out how much it would cost to finance your purchase using a tool like the Jaguar Fort Worth Payment Calculator. Find out how much it would cost to insure each vehicle by getting quotes from well-reputed insurers, and learn more about available warranty options, taking the vehicle's history into account using online and printed resources.
Make a Deal
Once you've identified a specific vehicle that meets your needs, make contact with the seller and arrange for a test drive in a public place. If you're meeting with a dealer over a certified pre-owned, or pre-owned car on a commercial lot, stop by and meet your salesperson. If you're buying from a private party, arrange to meet in the parking lot of a local police station if they allow it (many do).
Before the test drive:

Check the used car's undercarriage, engine, and body for rust or obvious damage
Look over the interior for cleanliness, comfort, and size
Inspect the tires for wear
Check the oil for the proper level and color
Check the coolant and radiator for leaks or corrosion
Once you're off and driving, test acceleration and handling on the freeway, and test the brakes by hitting them hard on side streets apart from too much traffic. Test the vehicle's steering and alignment, practice parking for maneuverability and sight lines.
When you get back, inspect the engine for leaks, odors, or smoke. Request and review the vehicle's service records, receipts, and title. If no red flags pop up, have a licensed service specialist inspect the car that has you most excited.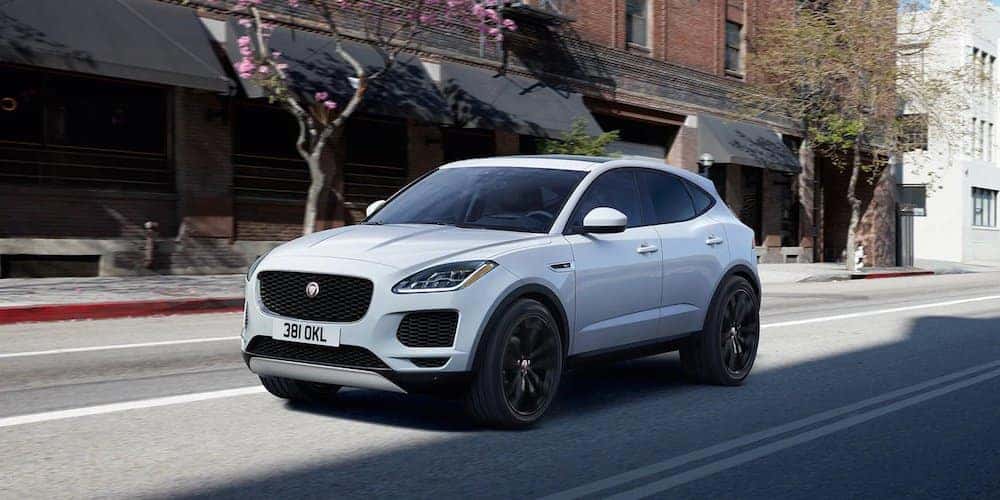 ---
DFW Drivers Trust Jaguar Fort Worth
At the end of the day, buying a used vehicle is all about trust. Do you trust the person who's selling to you? What gives you that trust? Buying used from a reputable dealership like Jaguar Fort Worth gives you the peace of mind that comes with a history of helping the community, and not just dealing cars in volume. Contact us with any questions about our used inventory, ways to raise your credit score to obtain financing, or to schedule a test drive so we can get you behind the wheel of the car you need today. Our knowledgeable salespeople, friendly finance experts, and experienced service techs are sure to know the car, truck, van, or SUV that will support your Fort Worth drives for years to come.